The National Urban Design Conference 2015
Thursday 8 October 2015 - 13:00

to

Saturday 10 October 2015 - 17:00
Bristol - The SS Great Britain Museum and Conference Centre
Development, Design and Profit in C21
How developers and society can profit from well designed towns and cities
a conference for all professionals, politicians and academics involved in design and development.
50 speakers
2 book launches
2 travelling exhibitions
1 report launch
4 recent books featured
An Exceptional Networking and Learning Opportunity
Download the Full Conference Programmeor click on the programme above.
Tickets can be bought from Eventbrite
Concession rate tickets including subsidised rates for students are available by application from the UDG administration@udg.org.uk
Speakers
Keynote: Paul Morrell, immediate past HMG Chief Construction Adviser and author of Collaboration for Change, published by the Edge.
Keynote: Stephen Hodder, of the Stirling prize-winning practice Hodder and Partners, is immediate Past President of the Royal Institute of British Architects. He has led a RIBA intiative on how clients and design teams work together for the successful development of cities and places. It is due to be published in September 2015.
Yolande Barnesis Director of World Research at Savills and has been researching real estate markets and the built environment for the last 29 years. Her current focus on world cities means she has both a local, UK based view and an international perspective on the value and practice of urbanism.
Daniel Black,Founder/Director ofdb+a,is a research consultant in healthy urban development planning and a non-exec. director of multi-award winning mixed-use developer, Clipper Estates. He specialises in the integration of health andsustainability into strategicdecision-making. He is currently engaged with multipleuniversities in the UK and overseas in the fields of economic valuation, systems analysis, health, climate adaptation and risk management.
Mario Bozzo, Director, IBI Group.
John Buxtonis a Chartered Civil Engineer who was Managing Director of a British Rail Train Operating Company, and is now Managing Director ofCambrian Transport Ltd. His company provides a wide range of services to the rail industry in the infrastructure, traction, rolling stock and operations sectors. Cambrian also hires locomotives and supplies a range of modular infrastructure products to the industry. Currently John has a team of consultants working on the Network Rail London - Bristol - South Wales rail electrification project.
Laurence Carmichael Is a Senior Lecturer and coordinator of the WHO Collaborating Centre for Healthy Sustainable Environments at UWE, Bristol.The Centre develops research, courses, training and consultancy work in the field of healthy planning. One of its core activities is to support WHO Europes Healthy Cities Programme.
Rob Cowan,is one of the UKs leading thinkers, writers and trainers on urban issues. Author of the Dictionary of Urbanism, the Placecheck method, the Capacitycheck skills framework, and Design QualityReviewer, he may also be the worlds only planning cartoonist with his Plandemonium series.
Chris Crook is Managing Director at Kingsgate Property Consultants. Prior to that he was managing director at Countryside Properties (Southern) He has been involved in the RICS research project on Placemaking and Land Value.
Julian Dobson,who leads the consultancy Urban Pollinators specialising in place-making, regeneration, development, and the future role of town and city centres. Julian's book,How to Save Our Town Centres, waspublished by Policy Press in February 2015.Chris Sharpe is a director of Holistic City Software created the CityCAD and Streetscape Pro applications and leads the urban design software and consultancy within the firm. He has been supporting the development of the Placecheck Web App on a pro-bono basis, and the Bristol Mile Placecheck
Roger Evansis director of studio | REAL, an award-winning, leading urban design and masterplanning practice involved in exemplar developments such as Harlow New Hall. The practice has led on the 3rdedition of the internationally recognised Urban Design Compendium, and latterly he has been investigating the difficulties involved in successful development at the whole-town scale.
George Grace, founder of TownCentred consultancy, is a highly experienced regeneration practitioner bringing expertise in property, retail development and public private partnerships, and having previously worked for the property surveyors, Jones Lang LaSalle. He currently has executive roles within the Bedminster, and Gloucester Road, Bristol Business Improvement Districts.
Robin Hambletonis Professor of City Leadership at the University of the West of England, Bristol and Director of Urban Answers. In 2015 Policy Press published his new book:Leading the Inclusive City. Place-based innovation for a bounded planet.
Julian Hartis director of Lancefield consulting which provides resource and expertise to help deliver projects of all scales and levels of complexity, with a particular focus on the early stages of a project from initial conception through to construction. His book,Towns and Cities : Function in Formis due to be published 3rdSeptember by Ashgate.
Richard Haywardis emeritus professor of Urban Design at the University of Greenwich, having worked at Oxford Brookes University.
Alex Notayof Alex Notay Limited is policy director of the Urban Land Institute. Alex operates as an independent advisor to a range of global organisations from the public, non-profit and private sectors, providing strategic advice and initiative leadership.
Richard PendleburyMBE is a social entrepreneur who has many years experience at trustee and senior management level within the non profit sector. He has been involved in founding a number of charities and social enterprises and is currently the Chief Executive of homeless charity Emmaus Bristol and Chair of Voscur, Bristols CVS. In 2012 he was awarded the Honorary Degree of Doctor of Business Administration in recognition of his social entrepreneurship and services to the charitable sector by the University of the West of England.
David Rhodesis a Director at Origin3 Studio, and an architect with extensive experience in masterplanning, low energy housing and regeneration.
Mike Roberts, Managing Director, HAB, a chartered surveyor, has worked with the business since its foundation by Kevin McCloud over 6 years ago. Since that time the company has developed sites in a growing number of areas including Oxfordshire, Gloucestershire and Wiltshere including the televised Triangle scheme in in Swindon, using pioneering models for ownership and funding, including bringing brought 650 new investors into the business through a world record crowd fund in 2015.
Jonathan Schifferes, is a senior researcher at the Royal Society of Arts with a specific interest in how the built environment affects social and economic productivity. His most recent work is a study onHeritage, Identity and Placewhich is due to be published in September.
Debbie Sorkinis Director of Systems Leadership at the Leadership Centre. Her career has spanned the health, social care and built environment, including a time as director of membership at the Royal Town Planning Institute. She currently is a trustee of several housing associations, and leads the Place Alliances Healthy Places Group.
Simon Sturgis, MD of Sturgis Carbon Profiling, is an architect with over 30 years experience. SCP provides consultancy services for delivering a sustainable, low carbon built environment. He writes regularly on low carbon design for Building Magazine, Architects Journal.
David Swallow is a Chartered Surveyor, and an independent consultant offering advice on large scale regeneration and property development projects. He has worked extensively in both the public and private sectors, in the past for Costain, the Welsh Development Agency, and Welsh Government.
Louise Thomasruns Thomas Design Regeneration & Consultation Ltd, lectures at the University of Westminster, is a trustee of the University of Oxford Brookes, and brings over 20 years of experience in urban design to her role as Co-Editor of Urban Design. Together withIvor Samuelsthey have worked on a 2 year UDG funded research project seeking the views of housebuilders on a wide range of urban design issues including the planning system and development control, highways issues, skills, delays and efficiency, which is to be launched at the conference.
James Traynor is Managing Director of ECD Architects and is a Certified Passivhaus Designer with over 15 years experience in low-energy design. James has an MSc in Advanced Energy & Environmental Studies and a particular interest in Post-Occupancy Evaluation as a means of improving building handover issues and addressing the gap between predicted and actual performance.
Nigel Webb,Head of Property at Tidal Lagoon Power, is responsible for determining the land strategy and managing the land and premises acquisition programme within the company. His career has spanned over 30 years, in property, energy and development
John Worthington is chair of the Independent Transport Commission, and a member of the Academy of Urbanism. He has had a long career in architecture and design and most recently he has been editor of edition 135 of Urban Design - The City as Master Developer.
--------------------------------------------------------------------------------------------------------------------------------
The City - Bristol
the most beautiful, interesting and distinguished city in England
John Betjeman - 1961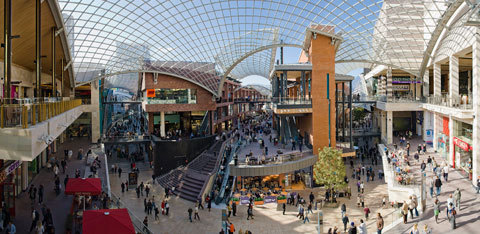 .
Know Your Place - Powerful multiple map-based source of information on the history and development of Bristol
Winner of the 2014 National Urban Design Award - Public Sector
Try it out...http://maps.bristol.gov.uk/knowyourplace/
The Venue - SS Great Britain Museum and Conference Centre
A state of the art ship (1841) - A state of the art conference centre (2015)
The SS Great Britain Conference Centre was opened earlier this year providing an extensive suit of rooms with latest A/V facilities. ships models and augmented by a libary.
The Conference Dinner
The dinner and reception takes place in the First Class Dining Saloon of the SS Great Britain on the evening of Friday 9th October. Guests will have also have the evening to explore this astonishing piece of 1840s design and engineering.